SOL Real Estate
---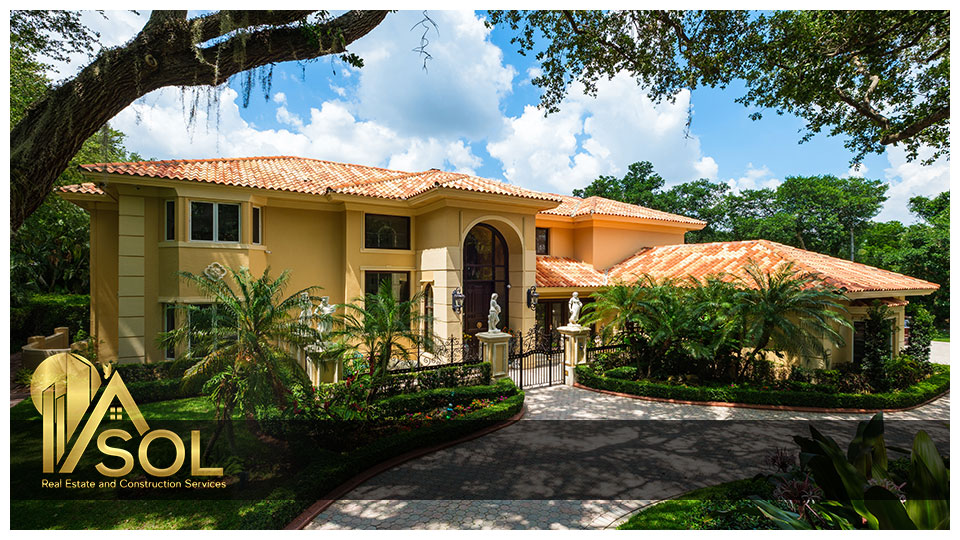 SOL Real Estate & Construction Services Ltd
"Real estate is a powerful tool, it is the largest investment one can make in her lifetime. Where you live becomes the centre of your universe; your "sanctuary" and a place where memories are made. An investment property can have a profound effect on your life's story—when chosen correctly, it becomes your family's long-term financial freedom and a vital part of your well-diversified portfolio and a little piece of you to leave behind with your footprint .Your property becomes a reflection of self and the seeds that have been planted long before your realization of home ownership and diversification became a reality."
Sol Real Estate and Construction Services Ltd is based in Western Trinidad and brings to the industry decades of combined experience in Construction, Development, Real Estate and Property Management ; as a veteran of the real estate industry from Tobago to Lopinot, Sangre Grande to Port of Spain, Mayaro to Siparia our team has successfully completed and marketed thousands of projects large and small from coast to coast. We have represented clients all over Trinidad and Tobago in real estate and development endeavours and we manage several large property management portfolios as well as individual clients both locally and internationally. We advise our clients on upcoming investment opportunities, market trends and creative ways to indulge themselves in real estate. We are proud of our reputation for excellent negotiation skills, modern marketing concepts, invaluable connections, expert advice, conducting business ethically and attention to detail from construction to handover.
We can bring your vision to life. "Envision it, Dream It, Live it"
Not quite ready to buy or sell, but curious about neighbourhood options, local schools in the district or looking to invest in your first property or 3 rd vacation home , reach out to us! Think of Sol Real Estate and Construction Services as your Trini-Concierge. If we don't know the answer, we will find it!
Carla Mohan -Founder/Real Estate Agent
Carla spent her late teens/early adulthood in Canada where she received her tertiary education in Business and International Marketing. Shortly after her studies she moved to Fort Lauderdale, Florida where she resided for over nine years gaining invaluable experience working with Universities and trade schools teaching and counselling on Financial Management .
After returning to her birthplace, she found herself right back into the construction and development industry with her family's firm, an aspect of her that has always been in her bloodline, as she fondly remembers growing up on many construction sites. She is quite proud and sentimental of her family business as her late Grandfather started them on the path of construction and development, an aspect of her family's proud heritage that still stands today as strong as it did 60 years ago. Carla soon branched off forming her own company as she is Passionate about property management and Real Estate as she continues to leverage her know-how and experience to exceed her client's expectations with a perfectionist's attitude. Whether a buyer, a seller or an investor, she describes her clients as family; lean on her as she believes she is there to keep the process fluid, successful, and as low-stress as possible.
Raised in a business oriented environment she understands that in today's world clients need more than just a 9 to 5 person and she's happy to tailor her services to her clients. From the smaller requests to large scale requests ,Carla believes that every client is her most important client.
Being active in the community, Carla is part of several charitable initiatives that involve children in unfortunate circumstances living in rural areas. In her free time, Carla is an avid gardener with over 200 plant "babies" , enjoys spinning, loves the ocean, travelling and cooking.
Recent Listings